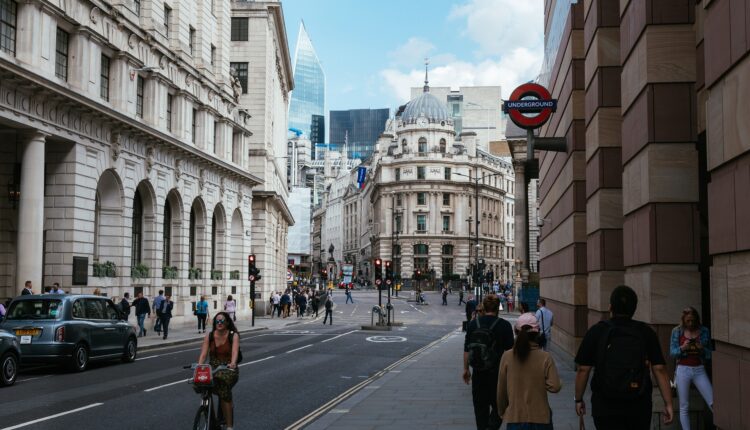 The Bank of England's executive director thinks digital currencies might be "significant" to central bank balance sheets
Systemic digital currencies and stablecoins might have a considerable impact on central bank monetary policy delivery and control as well as asset and liability size and composition.
The Bank of England's Andrew Hauser, the executive director for markets, says as much. At the Federal Reserve Bank of New York on Wednesday, Hauser presented this case.
How big the impact will be depends on how systemic digital currencies are designed, Hauser says. In addition, he said that digital currencies do not pose any "redline" dangers to the balance sheets of the world's major central banks. According to the former head of the US Federal Reserve, central bankers need to start planning for the "major consequences" of central bank digital currencies (CBDCs) and stablecoins on their balance sheets.
Changing interest rates, regulating commercial banks (by establishing capital and reserve requirements), and serving as a lender of last resort are the primary tools used by central banks to manage the money supply of a country. It is possible to buy back or sell the money issued to commercial banks as required.
As Hauser explains, the privileged relationship between central banks and commercial banks might be disturbed by digital currencies such as CBDCs and other digital currencies. As the amount of deposits in commercial banks declines (and therefore do reserve rates), the capacity of the central bank to act as lender of last resort may be jeopardised by digital currencies.
Amidst the demise of the TerraUSD stablecoin, Hauser's lecture outlined how similar systems may be controlled in the future. Bank of England recommendations for stablecoins with the ability to expand swiftly and become widely used for payments include rigorous central bank supervision, solid legal claims, and openness about the assets being used to support its currency, he said.
Also Read: US Legislators Introduce Bill To Require Disclosure Of Crypto Assets By Members Of Congress